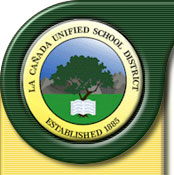 School Board

This website is Obsolete, please go to the current district website at: http://www.lcusd.net/Schoolboard

Information on these webpages are for archival purposes only.
2008-2009 Board Meeting Schedule and Resources

Meetings will be held at 7:00 p.m. at the District office round building at 4490 Cornishon Ave unless otherwise posted. Please check below for specific dates. You will need Acrobat Reader (it's free) to view the agenda and minutes, the actions are in html format.

Audio recordings of certain board meetings are also provided and will remain available until the meeting minutes are posted. The audio files are encoded as mp3 files. Click on the audio file link to automatically play the audio file.
Meetings
Resources
July 15, 2008
August 12, 2008
August 15, 2008 Special Meeting
September 2, 2008 Special Meeting
September 9, 2008
September 30, 2008
October 21, 2008
November 18, 2008
December 9, 2008
January 13, 2009
February 10, 2009
March 3, 2009
March 24, 2009
April 14, 2009
May 5, 2009
June 2, 2009
June 23, 2009
July 14, 2009
August 11, 2009
September 8, 2009
September 29, 2009
October 20, 2009
November 17, 2009
December 8, 2009
January 12, 2010
Prior Board Meeting Agendas and Minutes:


News & Info | Calendars | Schools | School Board | District Office | Technology
Facilities | Support Groups | Resources | Search | Home | Back a Page