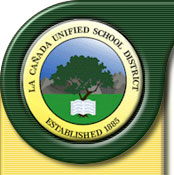 Purchasing and Acquisition

The following documents describe district standards and processes for district technology purchases.

Technology Requisition Process

All district and school site technology purchases must be aligned to district standards and approved by the Director of Technology in writing (an emailed price quote from the Director of Technology is sufficient) prior to submission of a requisition for processing. Technology items purchased from the current District Technology Standard Price List are pre-approved and will require no further documentation of approval from the Director of Technology. For items not on the district technology standard price list, a written price quote must be obtained from the Director of Technology for the items in question. Items not in accordance with district standards or policy will not receive a price quote from the Director of Technology. It may take several days for the Director of Technology to obtain a valid price quote for technology items once a request has been made, so please plan accordingly.

District Technology Standard Price List
Major Software Standards
| Function | Title | Publisher |
| --- | --- | --- |
| Operating System | Windows 2000, XP | Microsoft |
| Network Operating System | Novell Netware 6.5 | Novell |
| Word Processer | Word 2002, Office XP | Microsoft |
| Presentation | PowerPoint 2002, XP | Microsoft |
| Spreadsheet | Excel 2002,XP | Microsoft |
| Database | Access XP | Microsoft |
| Electronic Mail Client | GroupWise 7 | Novell |
| Web Browser | Internet Explorer 7 | Microsoft |
| Web Composer | Dreamweaver CS3 | Adobe |
| Multimedia | HyperStudio 3.1 | Wagner |
| Gradebook | Pinnacle (HS) | Excelsior |
| Virus Protection | Symantec AntiVirus Enterprise Edition v10 | Symantec |

Technology Donations

Due to issues of interoperability, maintenance, and support, the District typically does not accept many donations of computers and used technology equipment. Members of the community wishing to contribute materially to enhance the availability of technology resources at a school site may donate brand new equipment that are the same make and model as the district standard equipment, but the donation must first be pre-approved in writing by the director of technology and the site principal on a district proposed technology donation/gift form.
Send us feedback with questions, comments or additions concerning this web site.
Copyright © 2005 La Cañada Unified School District.



News & Info | Calendars | Schools | School Board | District Office | Technology
Facilities | Support Groups | Resources | Search | Home | Back a Page